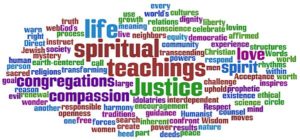 This Sunday, I will be playing music and telling stories with my good friend, David Brewin. We will be playing at the UUF in Franklin North Carolina. They're a great fellowship full of love, compassion, and welcome. The last time David and I were there, we talked about death. Not a cheery topic, but something we all have to face at some time. As they say in one of the shows I like to watch on Netflix, "…nobody gets out alive." That being said, it doesn't mean we always have to focus on the sadness in life. Because of the seriousness of the last event, we decided that we would present something more joyful. As a result, we talk will be on music and finding joy in life.
Finding joy in life may seem like an odd topic after recent events in Orlando. However, life does go on while we work for the good of others. Even when life is difficult we must also work for our own good. If we don't find the joy in every day life, it is hard to carry on even if we are working for issues of justice. I do want to say however, that Joy is not the same thing as happiness. Joy is being able to see the beauty in the ordinary. Joy may not bring happy feelings to us, but it does bring us to the hope we need to carry on.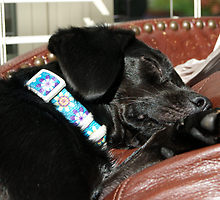 Joy can be as simple as a flower blooming in your garden. Joy can be as simple as a stranger's smile that catches you off guard. Joy can be a song on the radio, a special word from a friend, a note or letter in your physical mailbox. Having time to read brings me joy. Sitting on the Couch with my wife and kids brings me joy. Silence always fills my heart to overflowing.
Taking time to notice joy, to listen and remember the things or people that matter to you is a vital way of energizing goodness in yourself and the world. What is it that brings you joy?
________________________________________________
David Brewin spent his early years in eastern North Carolina spending every moment hunting and fishing. He also spent a lot of time in his grandfather's shipyard where he first discovered he loved working with metal. Even though he eventually obtained a masters in counseling from Eastern Carolina University and worked as a guidance counselor, he always worked with metal. He took his first class in blacksmithing at the Campbell Folk School in 1977. He eventually took the plunge and started his own business doing mostly reproduction in iron work for historic sites and private homes. He moved to Brasstown in 1980 and became the resident blacksmith at the
folk school. He moved to Cullowhee in 1987 and worked at the Mountain Heritage Center for a few years but eventually returned to his first love, blacksmithing. He recently set up a small shop where he can putter around making 18th century items. He also works with Hospice and plays music with Robin
By JRobin WhitleyJune 22, 2016