News from the Rainbow
November 2020
Wow, we could really call this the "latest News" ever? Who knew that 2020 was going to be so crazy when this year started? No one. We have been in quarantine most of the year. Sadly, no others volunteered to write for the newsletter, so "News from the Rainbow" will simply be a page here to remind our LGBTQIA+ friends and family that they (we) are not alone.
Today, I'm working on creating a video chat channel w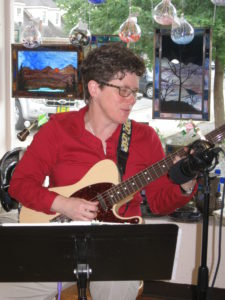 here people interested in deep conversations or conversations about music, art, literature, and film can talk safely and freely. Because of my interest in music and deeper conversations, the channel will be named RobinsRadio. Check it out when you have time.
___________________________
January 2020
Hi, There's exciting things going on under the rainbow. Have you realized that YOU are the pot of gold yet? If not, maybe this video will help.
Coming Out~Coming In from Minnow Media on Vimeo.
The Underground Rainbow
1st Edition Thursday, January 31, 2020
I've been trying to find a way to get the news out about the wonders of the rainbow in our Southern world.
Welcome to the first edition of The Underground Rainbow. A couple of us who write but live outside of Stanly County wanted to find a way to support the LGBTQIA+ community that lives in the county.
We are a group of volunteer writers and activists who want to find a way to support you and also to empower you to tell YOUR story. If you are interested in writing about how you view life in the county, please contact Robin at undergroundrainbow@mailfence.com. This is a secure email and no names will be shared unless you request to be out.
Did you know that 35% of LTBTQIA+ live in the South?

Thirty-five percent of the LGBT population in the United States lives in the South, where they are more likely to lack employment protections, earn less than $24,000 a year, and report that they cannot afford food or healthcare. More new HIV infections among men who have sex with men come from the South than any other region in the country. Southern LGBT individuals are also less likely to have insurance than anywhere else in the country. From Williams Institute of Law-UCLA
Want to learn more about our population who live in the South? Check out more on Studies in the South. There are links associated with each of the states shown on the above-referenced map.
________________________________________
Has "Homosexual" always been in the Bible?
Ed Oxford talks about the scriptures often used to harm the spirits of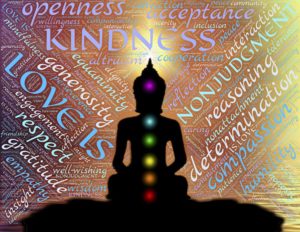 LGBTQIA+ and what the scriptures really mean.
Ed Oxford is a gay Christian, a graduate of Talbot School of Theology, and a researcher in how the Bible has been weaponized against LGBTQ people. His first book written with Kathy Baldock, will be released in 2020.
Q: BASED ON YOUR RESEARCH, WHAT ADVICE WOULD YOU HAVE FOR LGBTQ CHRISTIANS TODAY?
My advice to LGBTQ Christians today would be three things:
1.) As difficult as it may be, try to extend grace and patience to the Church. The vast majority of pastors in America have not done their due diligence on this topic, so we can't expect them to be any further along than they are currently. In the same way that God has extended grace and patience with us when we sin, we need to extend grace and patience toward others regarding their error on this topic. Bitterness will only manage to create further damage.
2.) Seek out other LGBTQ Christians who have already done their due diligence on this topic and reached a point of peace between their sexuality and God. We can learn a lot from others who are a little further up the trail.
3.) Often remind yourself that this mess is not caused by God, but instead is the result of people who have been entrusted with free will.
There are some inclusive congregations in the South. If you know of any, please let Robin know so that we can begin to keep a list. There are also inclusive groups of other religions in the South, for now, mostly Charlotte. Please let us know what you need.
____________________________________________________
BOOK Review
For the book lovers, this is a must-read for those of us living in the South. Honeypot: Black Southern Women Who Love Women written by E. Patrick Johnson. Johnson is from North Carolina and does a great job of capturing the dialect and feel of what it means to be in the South. Johnson also has a book out for the men, Sweet Tea: Black Gay Men of the South. He is now in The Chicago LGBT Hall of Fame. For more about his art, please visit his site at E. Patrick Johnson ____________________________________________________
Music
Robin is a musician who grew up singing at West Stanly High School and her church, Pleasant Grove Baptist in Frog Pond, NC. She went on to study music at Pfeiffer College (now Pfeiffer University). What is a good newsletter without something about music? Music is what got Robin through all the years of living in the closet and, along with prayers of trusted friends, are what gave her the courage to come out in her late 30s. If you know of good musicians in the area, especially out musicians, please send us info.
Robin has started a group on Facebook for Lesbian and Bi-women that is about music. One of the members posted a great blog on Dolly Parton's song, Jolene. In the podcast, they discuss how many of Dolly's songs can relate to any gender. When you have the time, take a listen – The Only One for Me, Jolene.
In the podcast, a gay banjo player/singer, Justin Hiltner is interviewed briefly to talk about the different ways Dolly's songs can be sung. Justin was nominated for an International Bluegrass Music Association (IMBA) award. Justin says that he Wants New, Queer-Inclusive Music To Smash Barriers.
______________________________
Talking of Smashing Barriers: Here are some other sites you might check out. Just remember, you are not alone. You can do this. It can get better.
A QUEER MAGAZINE FOR BUTCH DYKES, BUTCH LESBIANS, BUTCH WOMEN, TRANS BUTCHES, NON-BINARY BUTCHES & ALL THOSE WHO LOVE THEM.
BINADW is the world's only print magazine dedicated to Butches. We print photographs and tell the stories of a diverse range of butch identifying folks from all over the globe.
Equality will always be a big issue for our community. Learn more about the rights that you do have.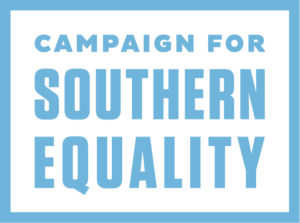 The Campaign for Southern Equality is working to build a South where LGBTQ people are equal in every part of life. A South where your zip code doesn't determine your rights. Where all of us are free to be who we truly are and love who we truly love.
________________________________________
But wait, there's more news! There's a new place we can gather together in the South. Check out Southerner's on New Ground (SONG)
SONG is a regional Queer Liberation organization made up of Black people, people of color, immigrants, working-class and rural and small-town LGBTQ people.  We are a membership-based organization. SONG's members are made up of people committed to building freedom movements rooted in southern traditions like non-violent social justice activism, storytelling, music, breaking bread, resistance, humor, performance, critical thinking, and celebration.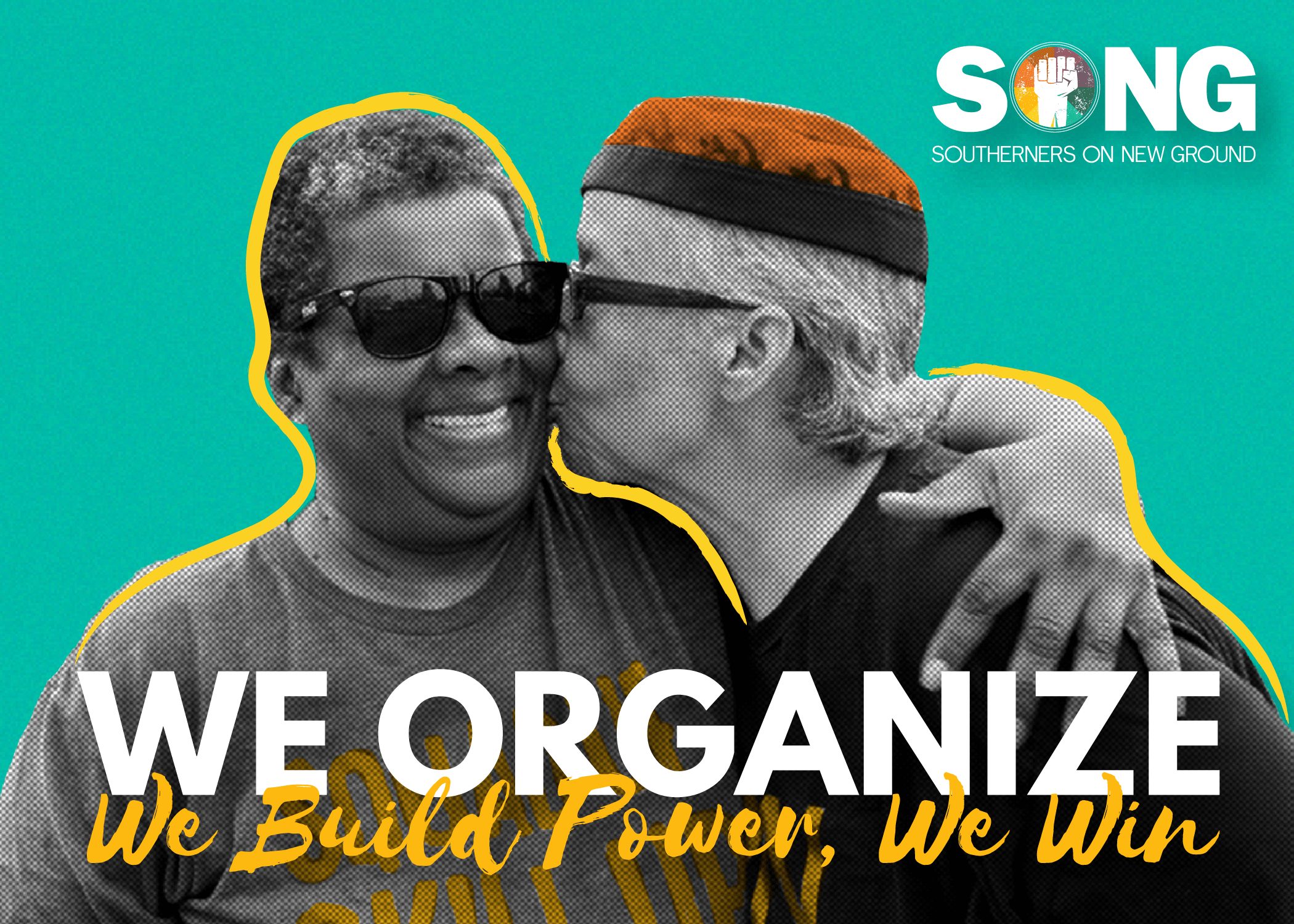 Your contributions are welcome.
Compiled by JRobin Whitley
Robin lives in the mountains with her dog, Birdie and is also a writer, musician, and artist. You can read more of her work at www.jrobinwhitley.net. Though we don't have a website yet, that is one of our goals. Perhaps YOU can create great websites. If so, please contact Robin at the email listed above.
[contact-form][contact-field label="Name" type="name" required="true" /][contact-field label="Email" type="email" required="true" /][contact-field label="Website" type="url" /][contact-field label="Message" type="textarea" /][/contact-form]