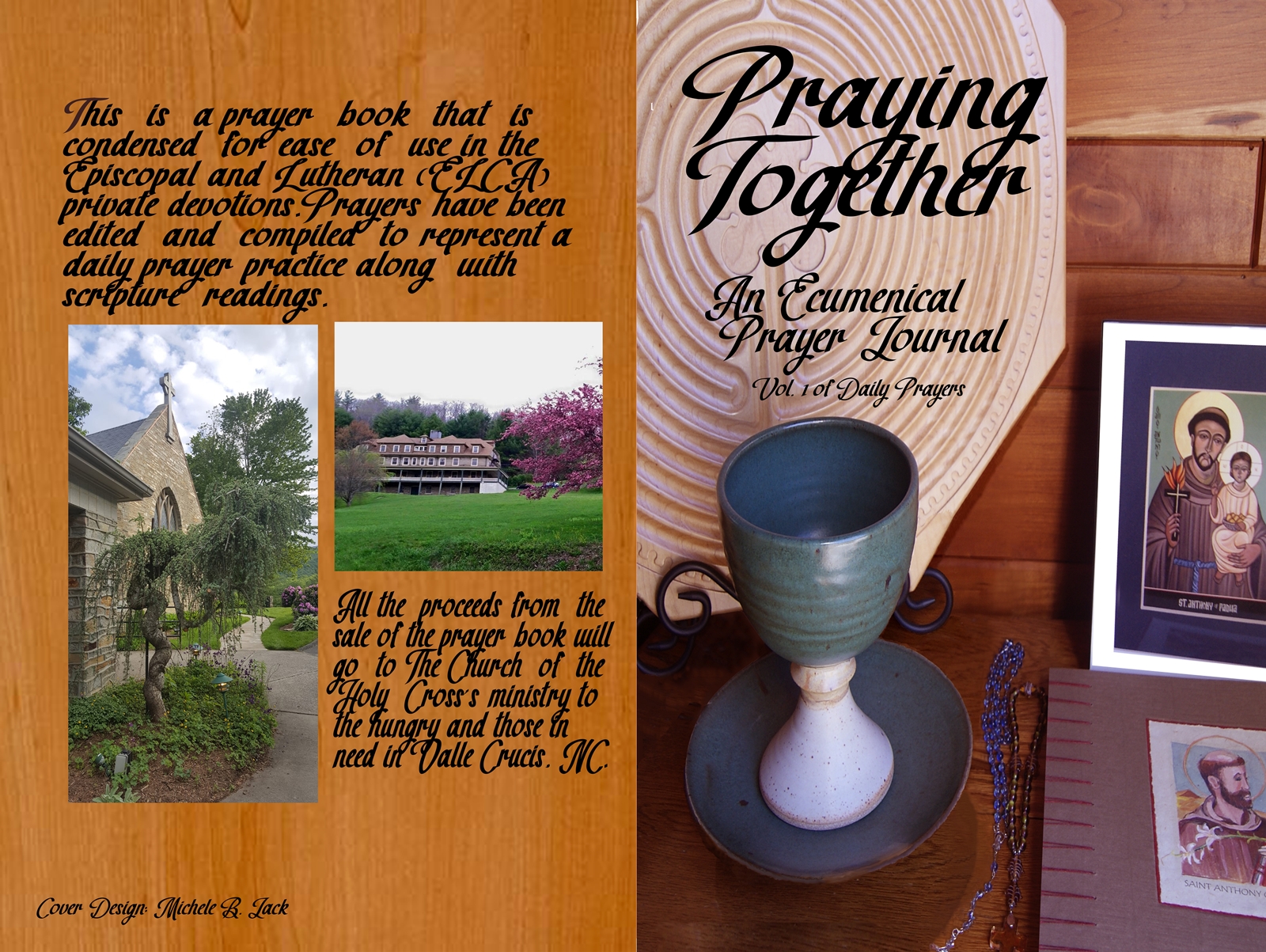 Peace descends upon my heart this morning which is not made of my making. The awakening to the day, however, was filled with worry over my dog, Birdie. Congestion bothers her breathing and I can hear it. I come to the computer to rearrange my budget. Yet, all I can do is wait for the vet to open and pray. While praying for this 17# of pure love and wonder, I remember my friend, Jane, suggested a podcast about poetry. Since I had no chance to listen to the podcast yesterday, I take the 8 minutes to listen today.
The poem is written by Faisal Mohyuddin's  and it is his poem "Prayer". The first part of the podcast is a bit of a preface of how the poem was birthed, and poems are always born. The podcast where you can hear Mohyuddin's poem is called Poetry Unbound and the episode my friend wanted me to hear is called A Poem for Ritual and Reset. The poet's voice calms my anxiousness. The story of the poem's birth paints a picture of ritual I recognize from my own faith. The poem itself, holy. I listen again.
Then, I realize it is time for the gathering of rubbish. On Beech Mountain, we cannot put our trash out the day before pick up because of bears. Even if the bears are sleeping through the winter, the raccoons, coyotes, and cougars are active. The raccoon is bigger than my dog. I have heard but not seen the neighboring coyotes and only recently learned there is a big cat somewhere on the mountain. Reluctantly, I set aside my headphones of the poem to turn to the necessary task of recycling.
My grandparents were born shortly before the Great Depression. I watched them reuse/repurpose/recycle before we used those specific terms in our vernacular. To them, it was to avoid being wasteful. It's been a part of my life as long as I can remember. My parents followed suit giving us a good understanding of care for the earth.
During Lent of 2019, my choice of "fasting" was to lessen my use of plastic. It required me to be more intentional in every purchase. It was both amazing and sad how hard it was to choose cardboard containers. Amazing because the practice pointed out how careless and thoughtless, I had become. Sad because of remembering a time when every piece of food wasn't wrapped in plastic; when milk was available in glass and the milkman picked up the recycled glass bottles from our back porch.
The practice was enlightening, and it also lightened my burden on trips down the mountain to recycle. Then, after losing my car, it became clear that the next practice will need to be to lessen my use of cardboard. That, however, will be harder since I have to order everything I need. Whether it's Walmart or Amazon, the ridiculousness is that though I order only once a month, the boxes come piecemeal. As I prepared for my morning task of recycling, I remembered someone mentioning a program where the boxes would be reused.
Quickly I researched and found that Givebackbox will give you a label to mail the box to a source nearest you that can use the boxes rather than clog a landfill. In the past, I had a garden and used boxes as weed barriers. The Givebackbox may be my new way of being intentional about cardboard. After taping the address label to Goodwill, I step onto the porch to leave the boxes for pick up and for the first time of the day see the sunrise.
The color is fabulous. I grab my camera in hopes to share the vibrant color with family and friends. Most photographers wish to capture sunsets, but I always want to capture sunrises. It is only recently I've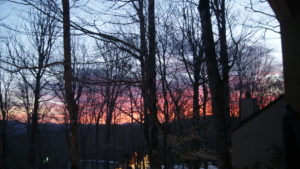 returned to using my Sony Alpha camera again and I know that with my balance issues, there may be a blur; no matter how still it seems that I stand movement shivers like a sound wave. Once I snap a few of a color I can only find described as "cobaltvioletdeep" or deep magenta, I take the time to set the camera on the tripod. By the time I've mounted the camera, the colors have faded but are still lovely.
Morning is the time of prayer for me. One of my life goals is to make each action/choice/chore a prayer of some sort. As I wash my dishes, I give thanks for the water and dishes. Today, each step down the snowy mountain was full of rejoicing over the beauty of another day. I thought of friends who tell me about poetry and prayer. A smile came to my face as I remembered and blessed the melting snow dwarves the young guests built yesterday.
A day that started in worry has been transformed into one of peace. My heart rejoices that I have all that I need and that as the hours pass, an answer will be given for Birdie. It is simply a matter of waiting and trusting. Those are two things that have never been easy for me. Prayer is practice and our practices are prayers.
_____________________________
For more information on Faisal Mohyuddin, visit his website at Faisal Mohyuddin.