Reprint due out October 19, 2019
My re-print of poetry comes out tomorrow. It's a thrill to see in hand. My poetry is the book I'm most proud of and this time I get to share photos of the places that inspired the poetry.
You can order copies here or from City Lights Bookstore in Sylva, NC.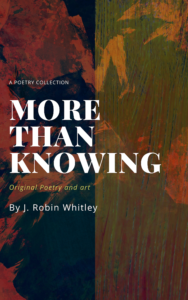 Inside you will find color photos of some of the beauty that inspired the poetry. Most of the art is photos of the wonders of nature found in the Nantahala Forest.
To order for $14 and postage ($3.50), email robin at robin at jrobinwhitley.net or contact the bookstore.  Will make a sweet coffee table book in smalls size.