As I enjoy the cool summer morning, I smile at the healing that occurred for me this summer. I am also reminded that it is late summer. Though the heat may be upon us again, the worst is over. We are now in late summer. Fall is sending us love leaves to remind us of the colors we love in fall.
This was my second summer living full-time on Beech Mountain. One of the things that surprises me is that summer is my busy time. This summer I've been blessed to sing at various churches and preach at two different churches. The Rev. Tamara Franks has given me wonderful opportunities to be a part of High-Country United Church of Christ (UCC). Mary Silver gave me the chance to preach for Resort Area Ministry (R.A.M) in Linville. Being a part of R.A.M's ministries reminds me of the joy I had as a college student being a singer for the ministry teams.
Resort Area Ministry has moved from the music teams to be teams of people from churches willing to pick up a hammer or paintbrush and make a difference to the elderly, poor, or disabled who live year-round in the areas surrounding the resorts. I will tell you more about them in a later blog.
This is more of a summarizing of the wonders of my summer. In the past, summer was my least favorite season. I liked school and though I may have been ready for a summer break, summer was too long and too hot. The summers here on Beech Mountain have been blissful and for the first time in my life, I'm going to be sad to see summer go. It's mostly because I and the dogster won't be able to sit on the porch and enjoy the outdoors. Whenever it's not raining and I'm not at a gig, teaching, or preaching, I and Birdie are on the porch. This dog loves a sunbeam. She also likes to steal my chair. Oh well.
This summer was extra special to me because there have been miracles galore happening in my life. Some of it is simply because grief is losing its grip on me. Also, I'm more familiar with the area so that it feels more like home. On the way home from church the other day, my heart was so full also then, somehow I knew that I belong here. My home church is Holy Cross Episcopal in Valle Crucis. We have two wonderful priests, a fantastic choir director, and beautiful people who are welcoming and caring. These people have been an integral part of the healing of the grief I've dealt with the past two years from the loss of my marriage and my home in Sylva, NC.
The Rev. Tamara Franks has been part of the healing of my minister's heart. From day one, she has treated me as a colleague in ministry. The work I've talked about with her and then been able to participate in with her has further healed the wound from when I lost my ministry because I came out to my bishop. My priests at Holy Cross have listened and aided in that healing as well. By Mary's invitation to participate in the ministry of R.A.M., that healing has reached even further back into my life. Through these wonderful human angels of G-d, there is a thread of healing coursing through my life; my heart, mind, and soul. Words don't do it justice, but I'm trying.
R.A.M. also has summer projects. I applied for one because of how my asthma disables me. This winter I was so sick I became convinced it had to be the carpet putting me in danger. It was old, musty carpet and most likely had mold. As a disabled person, I applied for one of the projects asking for the carpet to be removed OR for my walls to be painted. Some folks from Media Presbyterian Church from Philadelphia area come down to do this kind of work every summer. I am still in awe of these angels with hammers. The thing is, because of the work they did, I feel like I have a set of new lungs. My lungs haven't felt this good in more years than I can count.
Because of this gift, I was also able to sing at a private party on Beech Mountain in AUGUST! August has always been the worst month for me as an asthmatic. Instead, I got to use my music to sing and be happy. This was part of the healing process mentioned above, but it also introduced me to more neighbors. It healed me because I thought I wasn't going to be able to sing ever again like that – for two hours. My asthma had gotten so bad, it was all that I could do to sing at church on Sunday. G-d is so good. I feel blessed. This has been the best summer of my life. Hope yours was filled with blessings too!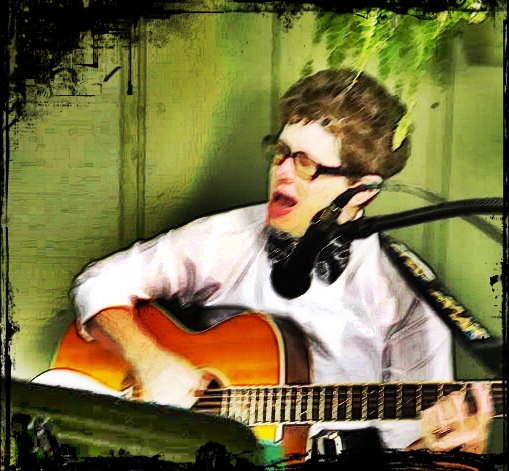 "The winds of grace blow all the time. All we need to do is set our sails."  ~Sri Ramakrishna Paramahamsa
_______________________________________________________
Coming Soon! 2 new book releases.
Due out 10/19/2019 is the second edition of my poetry book.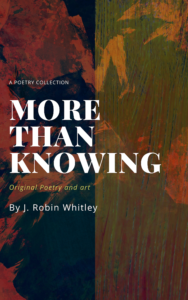 Due out 11/5/2019 is my first prayer collection.