Calling all heroes, it's time to step up. At 57, I ask myself again, "What am I doing with my life?" It's a question I've always asked myself and as a result, well, became rather results oriented. The first decision I made was in sixth grade. I was going to be a foreign missionary to India and teach music. I wanted to share the gift of church music in a foreign culture. From an early age, I was fascinated with India. Through Girls in Action (or G.A.s), I learned of Buddhism and Hinduism, the two main religions in India.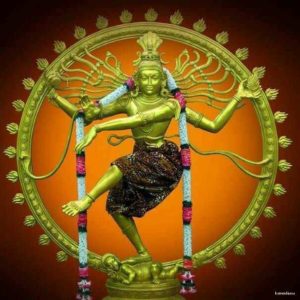 Though Hinduism was confusing to me with its copious list of gods, Buddhism sounded a lot like what Jesus taught to me. I was in elementary school at the time. Because I was supposed to see the "bad" in a religion that was not Christian, I did not tell anyone that I thought it very similar to Jesus' teachings. I wasn't sure how I would address it when the time came but was confident that God would guide me.
I went to college to study church music and music education. A pamphlet from the foreign mission board of the Southern Baptist church (where I was a member for that part of my life) pointed out the value of mission everywhere a person lived. As a result, I decided that I wanted to stay in church music in the US. I really didn't want to be that far from my family.
Looking back, I can see that the idealist in me thought that somehow, I could play a part in saving the world. I'm using the word, "saving" in the manner more of saving a life from death than one of salvation. I was never a very good evangelist, even though I will quickly speak of all that God has done for me in this life. Free will. I want you to have it just as much as I want to have free will. Don't tell me what to do and I won't tell you what to do. You can see the challenges as you read that last sentence. The world is full of people who want to tell us the "right" way to live without any thought to the person in front of them. It always seems like we know better what is best for the other. In fact, nothing is farther from the truth.
Happiness happens when you fit with your life, when you fit so harmoniously that whatsoever you are doing is your joy.  ~ Osho
We set goals that are formulated by our jobs, our faith community, or those around us never contemplating the implication our actions and choices may have on society at large. We are only a small part in the community, right? How can what I do affect the larger world? Many laughed at me when I chose idealistic paths and some may laugh at me still; calling me naive in the ways of the world.
What if those of us who are idealists are not naive, but prophetic instead? What if those who seek a common good for the world see the larger picture? What are you doing with your life? Are you living to be the best YOU that is possible? I can't be you. I don't have your talents, gifts, stature, power. You don't have mine. And as small as I feel sometimes, there is always something happening in the world to remind me of the privilege I DO have. Here it must be admitted that there are times I am prone to pity parties. No one comes but me, so it's never any fun. Then, always, God steps in and reminds me all that I do have and the blessings that have abounded in my life and I end up thankful and humble. Perhaps this is not unique to me and you too suffer in such a manner.
What we need to be reminding each other is that we are not alone? No matter what is happening in the world, we are here as presences. Presences that can change lives. When heroes are asked of their inspiration, it is almost always some humble person living a life of integrity that inspires the hero to become heroic.
Did I want to be a hero? You bet I did. At the time I wanted to be Batman. The "Robin" we grew up on was a dork. I never wanted to be a damsel in distress. Hell, I never wanted to be a damsel or a girl, though it felt better to be a woman than a girlchild; as though I had some kind of power. To be a woman is to hold power, but what kind of power? Our society is full of imagery that denigrates women and shows them as the weaker of the two genders. As many are beginning to address, gender is more fluid than a marking of genitals. Power is something that a human being fosters deep in the soul. There is power that is given because of birthright or wealth or politics, but true power is more than that.
True power comes from the center of one's soul and is unique to each individual. When the lowly shepherd, David, was born, he was endowed with a power that God needed. This wasn't something the parent or society gave the child or the growing boy. Yet, it was something God identified within the youngest child of Jesse. Once anointed, this small shepherd boy brought down a giant with his power. It wasn't the power of an army or birthright, but the power of belief in his God-given abilities.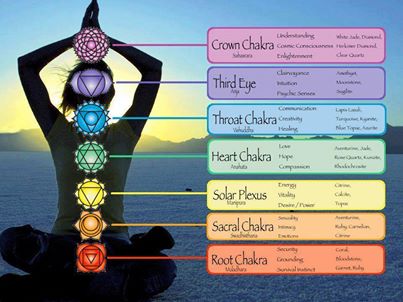 It was David's belief in his shepherd's ability to aim true that brought Goliath down. Saul's entire army had been fighting against this giant with all their might. David brought the giant down with a stone because of his talent as a shepherd, not his talent as a warrior.
In our world, we have many giants we face. The giant may be a lifelong goal yet unachieved, or it may be merely a hurdle or mountain to cross in life. The political landscape of our world is in upheaval and it is unclear at times who or what to believe. Now is the time to claim your power. Now is the time that God calls upon all lowly sheepherders to embrace the goodness that you are and aim true.
Don't try to be like someone else. David tried on Saul's armor and it was bulky and made it hard for the young boy to maneuver. Saul could not have been David and as a result, Saul later tries to kill David out of jealousy. Perhaps we are like Saul and are older. It is time to step aside and allow the young warriors and young musicians to lead life to a better place. It doesn't mean that we no longer have value, only that our power is shifting.
There is beauty in every moment of life. Embrace your current moment. What are you feeling now? What are your sure of NOW? Can you be kind to the person next to you? Then be kind. Can you lift up another's spirit? Then be a light. Are you called to be a warrior when no one else is? Then choose to be a warrior with integrity.
Clearing

Do not try to save

the whole world

or do anything grandiose.

Instead, create a clearing

in the dense forest of your life

and wait there

patiently,

until the song

that is your life

falls into your own cupped hands

and you recognize and greet it.

Only then will you know

how to give yourself

to this world

so worthy of rescue.

~ Martha Postlewait