"What the world needs now, is love sweet love, that's the only thing that there's just too little of…."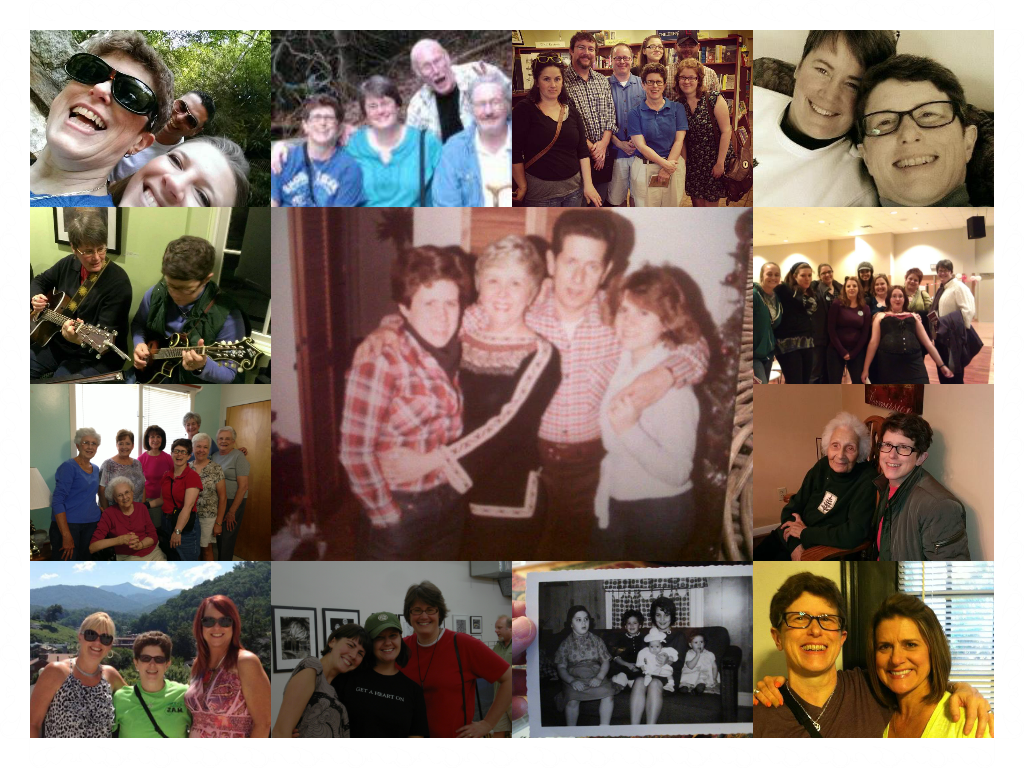 "What the world needs now is love…"  This song comes back to me as I think about a conversation with a new friend. The song puts me in the back seat of my mom's green Monte Carlo. Dad had surprised mom one night at the church by picking us up in a new car Chevrolet had come out with. He was grinning from ear to ear as he showed it to her. Mom was mad at first because she wondered where he was. My sister and I watched as she too fell in love with the new car. Now that I
look back, I think of the love on my dad's face as he showed mom the car in the church parking lot. At the time, I didn't understand fully my dad's love of cars. It was clear however that he loved my mom. From that moment on, it was my mom's car and she loved it. We all loved that car.
The song came on the radio a couple of years later with Dionne Warwick singing it. At the time, I had been thinking I wanted to be a veterinarian or a nurse. But it was clear somehow that I didn't want to deal with blood. Even as a kid I was religious and so I was praying about who to be when I grew up. We were driving home from church on the particular day I was asking God this question.
The sun was bright as we crossed Bear Creek. The song came on before we finished crossing the bridge. I was so struck by the message of the song that I don't remember the turn at Bear Creek Primitive Baptist church that took us home. It is like that moment in time, in the words and phrasing of this song is forever attached to that bit of road and sunshine. "What the world needs now is love sweet love, that's the only thing, that there's just too little of…"
That was in 1970. Vietnam was on everyone's mind in the worldview. As a child, I was just trying to decide who I wanted to be when I grew up. Though I didn't want to deal with blood (or pet snakes), I knew that I could choose love. Something in my being knew that I would be able to be a loving and kind person. Of course, as a child, love always begets love. Loving actions ideally spread more love. That was my hope as a child. That's what I thought then.
11 When I was a child, I spoke like a child,
I thought like a child, I reasoned like a child;
when I became an adult, I put an end to childish ways.*
Life is a teacher. We can say that life is a harsh teacher and that would be true to a certain extent. Perhaps it is truer still to state that life is an honest teacher. Any illusions we might have of the way we humans think life should be are destroyed and we are faced with the reality of the life that is here and now.
At the time that I heard that song, I was sad about war. As a child, it had gone on for my entire life and it felt like it would never end. Even as I write this, I remember how it felt to think of a world forever at war and choosing war over love. When Vietnam ended, then began the suspicion of Russia. As a kid, we were some of the children who practiced hiding under our desks in case of a bomb being dropped on the aluminum plant in a nearby town. What is the power of a fifth grader's love when compared to an atomic bomb?
That didn't stop me from believing in the power of love, however. Ever the idealist, my goal in life then became to write or sing music that would change people's hearts to hearts of love. With each life challenge, I only became more determined to live a life of love. There are some advantages to being born into a family of stubborn people. I was unwilling to give up on the power of love to change human hearts. I still am.
What the World Needs Now
What the world needs now is love sweet love,
It's the only thing that there's just too little of.
What the world needs now is love sweet love,
No not just for some but for everyone. Lord, we don't need another mountain,
There are mountains and hillsides enough to climb,
There are oceans and rivers enough to cross
Enough to last until the end of timeWhat the world needs now is love, sweet love,
It's the only thing that there's just too little of,
What the world needs now is love sweet love,
No not just for some but for everyoneLord, we don't need another meadow,
There are corn fields and wheat fields enough to grow,
There are sunbeams and moonbeams enough to shine,
Oh listen, Lord, if you want to know What the world needs now is love sweet love,
It's the only thing that there's just too little of.
What the world needs now is love sweet love,
No not just for some, oh but just for every…every everyone.
Writer(s): BACHARACH BURT F, DAVID HAL
Fifty years later, I am more realistic about the understanding of humanity's workings. Wars have come and gone. Our world is in an upheaval again though. Yet, love remains. I could add to that that love has come and gone. It would be more accurate to say romances have come and gone. For, wherever there was love, I still carry that with me in my heart and soul. Real love forever changes the beloved one.
Recently, I've gotten into a conversation with different friends about romance. After my recent divorce, I made the decision to give up on romance. My friends discourage this of course by saying I am a loving person who deserves love. I agree that I deserve love, it's just that I tire of broken relationships with a beloved. Perhaps I'm not good at romance and I just need to accept that.
As I talked with my counselor about the loss of relationship with my wife, I would talk about how she is the love of my life. He always added, "…up until now." It was quite annoying. It was annoying because I was trying to explain why I didn't want my marriage to end. His point was that by her asking for the divorce, the relationship was already over. The hard thing about counseling is to be faced with the truth and being willing to work to accept that truth. I finally told him, okay so my marriage is over. I was adamant that I would never choose romance again.
One of the other things life teaches us is that "never" is a long time. When one has a heart that is born to love, can any of us give up on romance? When a person is an artist, musician, or creative of any sort, can one give up on romance? My friend who has been married for over twenty years states that these type of relationships aren't about romance, but about doing dirty laundry.
I get her point. One of the best things I loved about my marriage is that my wife and I could argue and work things out…or so I thought. We dealt with a lot of hard things with our families and jobs. My dad died. We lost beloved pets. Got through the wildfires of Western NC. We were staying the course, but somewhere we lost our romance. Or somewhere we lost each other…
In the past year, as I have sought to live a good life as a single person again, it has been a year of dread sometimes. Dread because I thought I was settled in Sylva. Dread because while I am fine living alone, I never really wanted the life of a true solitary. I have to admit to myself that I wanted the life of a hermit who lived with another hermit. That is contradictory of course. Life clarifies and showed me that this religious introvert that I have merely wanted a life with another introvert. I'm questioning everything here.
In any human relationship, whether it has a romantic interest or not, there will be challenges. We, humans, have the ability to muck up a lot of good things. It's the reason so many religions tell us we need God. I keep arguing with God that love needs to be easier or that if we do choose to love, that there is some way that it lasts.
I know that a lot of my pondering has to do with trying to understand why my marriage failed. Only time will reveal the answer or maybe I just have to learn to live into the question again. The challenge is that I want to love better and learn from my mistakes. Does this mean I want romance in my life again? The dread returns. Dread because I've been there and done that. Part of me says forget it.
Another part of me is intrigued by romance. I will admit to liking romance, but in a very different way than romance novels present. The truth is I am a bit intense. My wife and I were good together for that reason. I dread because I don't want to lose her forever. I dread having to go through the "getting to know you" process all over again with a new person. I dread because I don't want to face rejection over and over again. Now, added to being a religious lesbian, I am also disabled and fifty-seven. That line right there seems enough to give up on romance.
Yet, my heart excites over the romance of two cops in a show called The Republic of Doyle. The chemistry between the two characters feeds something that my heart longs for. Is it romance? If so, what do I consider romance? Also, how in the heck does one find it and keep it?
In talking with my married friend, I talked about how I felt it important to keep the romance of a relationship alive. I'm not the only one who thinks this. It's why we often hear of couples having "date night" even though they have been married. Is it okay to become so accustomed to each other that an official "date night" isn't needed? In looking at my parents' long marriage, I thought it possible. But then, how do we keep from taking the other for granted? Again, I ask God why make love so challenging?
A new friend shared this with me yesterday:
Romantic relationships are based on expectations and responsibilities. Professional relationships are based on gains and losses. But friendship is based on smiles and laughter.  ~Brenda
I found this very thought-provoking. True in many ways too, but it made me ask further "what is romance" to me? As usual for me, I turn to the dictionary to look up the word's multiple meanings. The Merriam-Webster dictionary seemed vague, so I turned to my old unabridged dictionary.
"Romance:  1 a narrative depicting heroic or marvelous achievements, colorful events or scenes, chivalrous devotion unusual or even supernatural experiences, or other matters of a kind to appeal to the imagination…."

Webster's Unabridged Dictionary of the English Language. Gramercy Books, 1989.
Woah. Wait. Is that what my heart is wanting? That sounds like an awful lot of drama. I like Brenda's definition better. Though I try not to bring expectations other than the enjoyment of a person, we all bring expectations. I've never had a problem shouldering responsibility. A problem has been my tendency to take on too much responsibility. That can deflate a romance.
In that first definition of romance, the only part that appeals to me is "chivalrous devotion". I think that is the part of romance that I always want to exude. Do I need it for myself though? Is that what my heart longs for or is it chemistry? In the Netflix show I'm watching, the two cops have a chemistry. Even though we are not watching a reality show, the drama shows and conveys a chemistry between the two characters, Leslie and Jake.
But does chemistry equal love? No. I learned that the hard way. Everything I've learned the hard way it seems. There are six more definitions of romance in the unabridged dictionary. All of them can be summarized as a tale. None of them convey what it is that my heart longs for in a personal relationship; what I had hoped to keep alive in my marriage.
I can come back around in my thought process to dread. Give up on ever having a personal relationship with another again. Maybe that is the life for me. Only time will tell. I am blessed with many good friends. Friends who have smiled and laughed with me, but who have also been my friends through the good and the bad. That is an everlasting love. Even the romances and chemistry that I've experienced in my life live on.
"The first stage is to believe that there is only one kind of love. The middle stage is to believe that there are many kinds of love and that the Greeks had a different word for each of them. The last stage is to believe that there is only one kind of love."

Fredrick Buechner on Love
My body has the memory of tender touches and warm embraces. My body has not forgotten the love given to me by friend or lover or wife. Those memories cannot be erased as long as I live. For you see, love has been written into my life. Once I love someone, I never stop loving that person, I merely have to live without them. My heart, mind, body, and soul have this one experience that thrives in this life. That experience is love. That life is love. As long as I live, love lives on…in me and through me.
There are words to explain the basics of course, but the love I have experienced in my life is larger than the written word. One of my favorite verses of scripture is not about love, but about the limitations of words to express love:
24 This is the disciple who is testifying to these things and has written them, and we know that his testimony is true. 25 But there are also many other things that Jesus did; if every one of them were written down, I suppose that the world itself could not contain the books that would be written.    John 21:24-25 (NRSV)
As I type that quote, I wonder how many books have been written on love since that scripture was written. How many books on love have been lost before Gutenberg invented the press? How many books on love were written that are lost to fires? Love is the flame that fuels poetry, books, art, theater, and music. Is all of it just one big tall tale? Or is there some larger truth keeping love alive? This place on top of the mountain is a place "to be patient towards all that is unresolved" in my heart… at the same time, I want answers.
I have no answer in this writing. Only more questions. Though, I can't help but think that the answer to all the questions is "love." Love as as noun, and love as the verb. Go and be love.
The Gift of Love*
1 If I speak in the tongues of mortals and of angels, but do not have love, I am a noisy gong or a clanging cymbal. 2 And if I have prophetic powers, and understand all mysteries and all knowledge, and if I have all faith, so as to remove mountains, but do not have love, I am nothing. 3 If I give away all my possessions, and if I hand over my body so that I may boast,[a] but do not have love, I gain nothing.
4 Love is patient; love is kind; love is not envious or boastful or arrogant 5 or rude. It does not insist on its own way; it is not irritable or resentful; 6 it does not rejoice in wrongdoing, but rejoices in the truth. 7 It bears all things, believes all things, hopes all things, endures all things.
8 Love never ends. But as for prophecies, they will come to an end; as for tongues, they will cease; as for knowledge, it will come to an end. 9 For we know only in part, and we prophesy only in part; 10 but when the complete comes, the partial will come to an end. 11 When I was a child, I spoke like a child, I thought like a child, I reasoned like a child; when I became an adult, I put an end to childish ways. 12 For now we see in a mirror, dimly,[b] but then we will see face to face. Now I know only in part; then I will know fully, even as I have been fully known. 13 And now faith, hope, and love abide, these three; and the greatest of these is love.
__________________________________
*1 Corinthians 13 New Revised Standard Version (NRSV)